2018
March 30, 2018 @SubCulture Club, Victoria - Live Show! (HHN & TBA)
May 12, 2018 @ Quadra Village, Victoria BC, - Live show! (family day)
June 07, 2018 @Northern Quarter, Victoria - Live Show !& dinner (HHN, Wired to the sky)
June 08, 2018 @ Gallery Mystes Rising​, Friday harbor USA - live show!
Gallery Mystes Rising
DATE TBD, 2018 EVENTIDE SERIES, CENTENNIAL SQUARE, VICTORIA BC
November 16, 2018 Zone Band Of The Month Showcase, Capital Ballroom - Victoria
November 03 - noise show! House of gold - vancouver
Powered by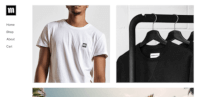 Create your own unique website with customizable templates.